10 oz Dark Chocolate Peppermint ROCA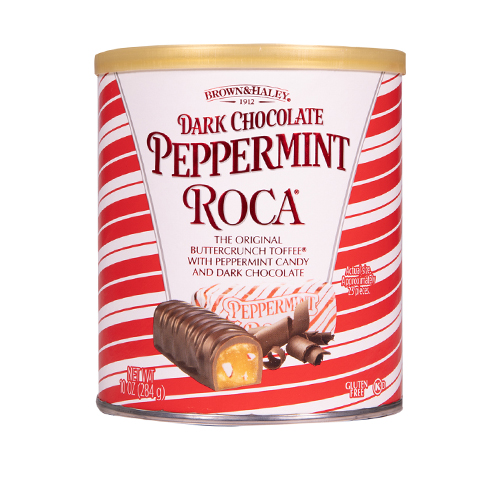 10 oz Dark Chocolate Peppermint ROCA
This canister is resealable for freshness. Perfect for sharing, giving as a gift or keeping it all for yourself.
About the Product
Buttercrunch toffee center with peppermint candy pieces, covered in dark chocolate.

Each piece is individually foil wrapped and sealed for freshness.

About 23 Pieces (10 ounces)

Canister Dimensions in inches: H: 4.6 x W: 4.9 x D: 4.9

Canister Weight in pounds: 0.81
We blend chunks of peppermint candy into our classic ROCA Buttercrunch center for a spectacular taste sensation. Each features festive peppermint and silky smooth dark chocolate.