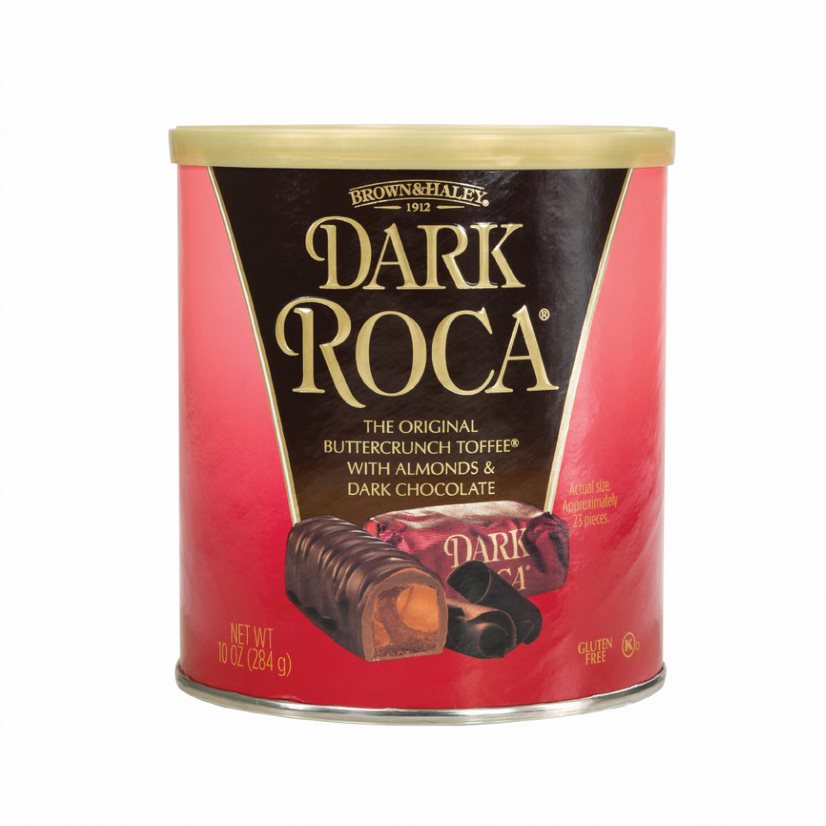 10 oz DARK ROCA Canister
This canister is resealable for freshness. Perfect for sharing, giving as a gift or keeping it all for yourself.
About the Product
Buttercrunch toffee center with almonds, covered in a rich blend of cocoa butter and dark chocolate.

Each piece is individually foil wrapped and sealed for freshness.

About 23 Pieces (10 ounces)
Canister Dimensions in inches: H: 4.6 x W: 4.9 x D: 4.9

Canister Weight in pounds: 0.81
DARK ROCA® Buttercrunch adds rich cocoa butter and Dark Chocolate from carefully selected cocoa beans to our ROCA® center. Each bite blends buttery toffee crunch with rich, luxurious chocolate.