5 oz CASHEW ROCA Stand-up Box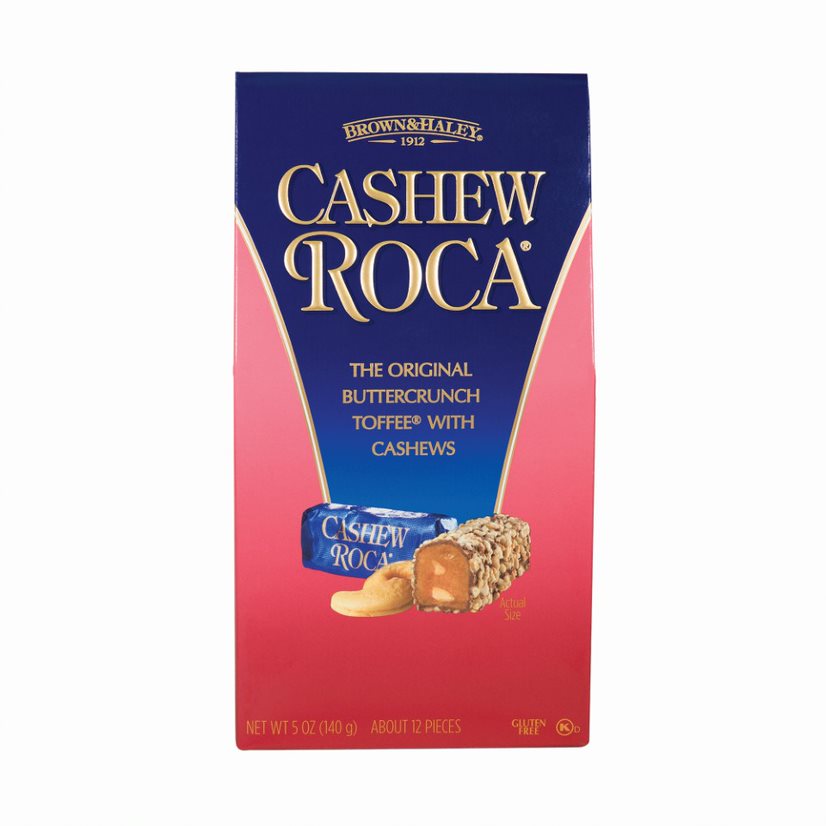 5 oz CASHEW ROCA Stand-up Box
Portable and convenient, these boxes are great for personal consumption and trying different flavors of ROCA®.
About the Product
Buttercrunch toffee center with cashews, covered in our Signature Blend of cocoa beans and cashew pieces.

Each piece is individually foil wrapped and sealed in an airtight pouch for freshness.

About 12 Pieces (5 ounces)

Box Dimensions in inches: H: 7.75 x W: 4 x D: 4

Box Weight in pounds: 0.425
CASHEW ROCA® Buttercrunch adds tropical cashew nuts and pure vanilla to fresh local butter and our Signature Blend of cocoa beans. Each bite delivers a rich buttery taste sensation.